Master your finances
Taking control of your finances is crucial to success. But let's face it, it's not always easy to know where to start. That's where we come in! At Crisp Accountancy, we've helped countless small businesses get their finances sorted, and we're here to share our expert tips with you. From keeping track of expenses to optimising tax deductions, our team of pros has got you covered.
Speak to one of the team
Frequently Asked Questions
We don't charge any fees to get started with us. If you need help stting up a new Ltd company and registering with HMRC we can help with this with an additional cost.
Our package covers everything most micro businesses need. If you need any other services not listed here then we can discuss these with you and produce a bespoke quote. If you would like us to complete your personal Self Assessment service then we have a seperate service for this.
Our notice period is just 30 days. We don't offer any refunds if you leave part way through your company year.
Great, we can certainly support you! This package works for businesses up to 2 people and/or £150k Turnover. Once you exceed this, or if you feel you need more support before, we will talk to you about switching to our growth service.
You can join with us at any point in your company year. We charge an alignment fee of £75+VAT for any months in your year before joining us. If your Year End is December and you start with us in April the alignment fee will be for 3 months, £225+VAT.
"Crisp Accountancy really helped to keep my business finances in shape and steer me when I need guidance on everything tax related."
James Pidgeon - Firebox Creative
3000
Sets of accounts produced! Our team is the best at crunching numbers, so you can make informed decisions.
Are you paying too much tax?
Take the FREE Tax Savings Scorecard which benchmarks your ability to save tax using our proven method.
Get your free bespoke report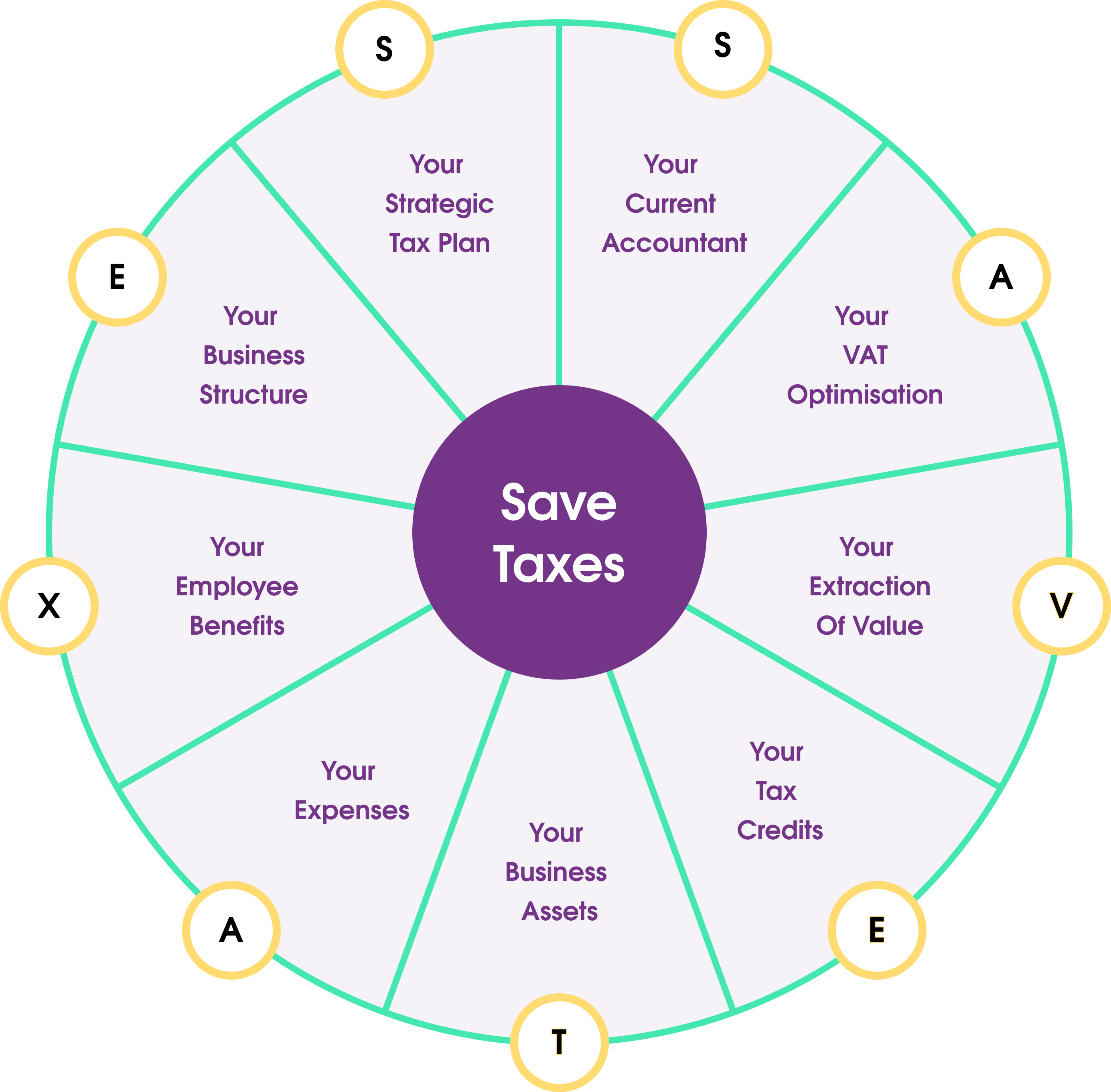 Confidence Blueprint
Are you ready to take your business to the next level? Learn the language of your numbers with our 5 step Confidence Blueprint. We'll work with you to develop a clear vision that lays a solid foundation for your business. With a better understanding of your numbers, you'll be able to supercharge your future growth and protect your business in the long term.
Speak with one of our accountants
Next steps
01
Book a discovery call - for us to learn about your business and how we can help.
02
Arrange a strategy session - we'll give you insights and a plan to improve your finances, whether you engage us or not.
03
We will build a bespoke service plan together and produce an instant proposal for you in the meeting.